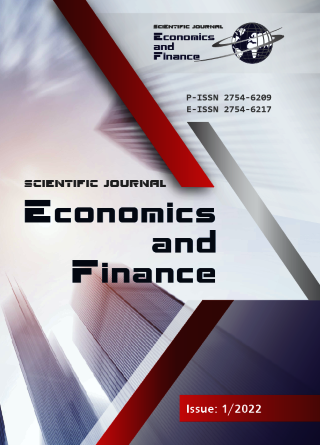 Economics and Finance (P-ISSN 2754-6209; E-ISSN 2754-6217) is an international, scholarly, peer-reviewed, open access journal. Published three times a year (Jan/Jun/Oct) by The European Academy of Sciences Ltd (London, UK).
All published articles are licensed under a CC-BY-4.0
Rapid Publication: manuscripts are peer-reviewed and a first decision provided to authors approximately 15 days after submission; acceptance to publication is undertaken in 3 days.
Aims and Scope of Research
Areas of research include, but are not limited to the following:
Accounting
Business and International Management
Business, Management and Accounting (miscellaneous)
General Business, Management and Accounting
Industrial Relations
Management Information Systems
Management of Technology and Innovation
Marketing
Organizational Behavior and Human Resource Management
Strategy and Management
Tourism, Leisure and Hospitality Management
Information Systems and Management
Management Science and Operations Research
Statistics, Probability and Uncertainty
Economics and Econometrics
Economics, Econometrics and Finance (miscellaneous)
Finance
General Economics, Econometrics and Finance
Demography
Development
Entrepreneurship, Sustainability, Security and Safety
Indexing & Archiving